How to Dress for the Heat
Those of you in Southern California with me are well aware of just how scorching hot it's been these past few days. Sometimes it can be difficult to feel any sort of fashion inspiration when you're so focused on simply not sweating through everything you own. For keeping it casual, cool, and still looking put together, here are a couple ideas.
Slip Dress
It's basically old news that the 90's are back, and which fashion magazine/blog
hasn't
devoted at least 3 fashion spreads to the slip? However, although it may be overkill, I still have such appreciation for the simple beauty. The above dress can be found at Topshop ($90). Perfect for braving the heat (since as far as your body is concerned, you feel pretty much naked), this dress is literally the easiest thing to throw on while still looking subtly glamorous. Channel your inner Carrie Bradshaw Naked Dress and be beautiful.
Maxi Skirt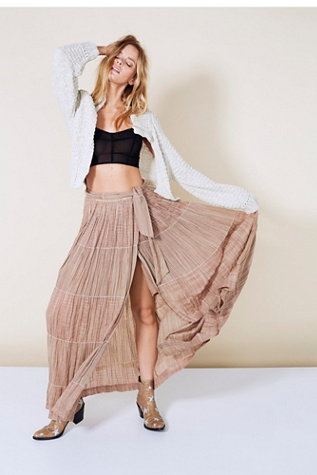 While it makes sense to believe that showing more skin makes you cooler, I've found the opposite--especially when it comes to skirts. While mini skirts are sexy and fun to wear, the constant need to keep your legs together and body in line so you're not flashing from the front
and
the back is not fun--least of which when it's hot. The flesh of my thighs rubbing together in 106 degrees? No thanks. While maxi skirts cover your entire lower body, the loose material allows you to go crazy underneath: am I doing the splits? Am I popping a squat? Did I even shave my legs? Who knows, who cares? The skirt pictured above I instantly fell in love with (Free People, $148). It opens on the side so you're guaranteed a breeze, and the cotton fabric is just flimsy enough to be great for the heat.